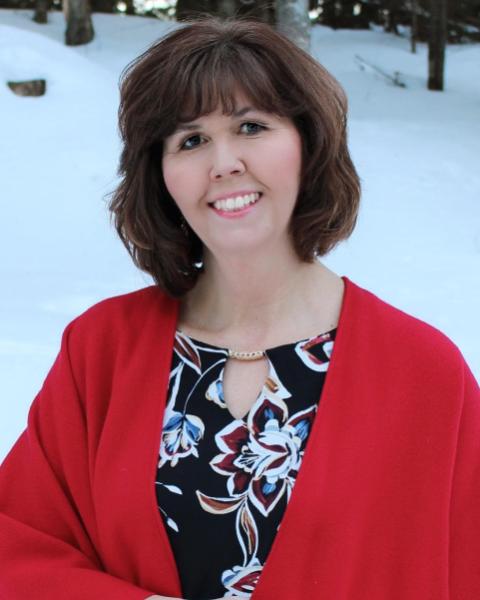 CENTURY 21 BURKETT - THREE LKS
1791 Superior St
Three Lakes
54562


let's find your new home
Search for Real Estate in and around Greater Northwoods
Residential
Any
Single Family
Half Duplex
Townhouse
Condo/Apartment
Full Duplex
Triplex
Fourplex
Mobile
Modular
Lots/Acreage
Farm
Recreational
Commercial
Any
Building Only
Building & Land
Business & Leasehold
Business & Property
Business Only
Land Only
Multi-Family
Industrial
Min Price
Any Price
$25,000
$50,000
$75,000
$100,000
$125,000
$150,000
$175,000
$200,000
$250,000
$300,000
$350,000
$400,000
$450,000
$500,000
$550,000
$600,000
$650,000
$700,000
$750,000
$800,000
$850,000
$900,000
$950,000
$1,000,000
$1,250,000
$1,500,000
$1,750,000
$2,000,000
$2,500,000
$3,000,000
$4,000,000
$5,000,000
$6,000,000
Max Price
Any Price
$25,000
$50,000
$75,000
$100,000
$125,000
$150,000
$175,000
$200,000
$250,000
$300,000
$350,000
$400,000
$450,000
$500,000
$550,000
$600,000
$650,000
$700,000
$750,000
$800,000
$850,000
$900,000
$950,000
$1,000,000
$1,250,000
$1,500,000
$1,750,000
$2,000,000
$2,500,000
$3,000,000
$4,000,000
$5,000,000
$6,000,000
Min
Any
200 Sqft
300 Sqft
400 Sqft
500 Sqft
600 Sqft
700 Sqft
800 Sqft
900 Sqft
1,000 Sqft
1,100 Sqft
1,200 Sqft
1,300 Sqft
1,400 Sqft
1,500 Sqft
1,600 Sqft
1,700 Sqft
1,800 Sqft
1,900 Sqft
2,000 Sqft
2,500 Sqft
3,000 Sqft
3,500 Sqft
4,000 Sqft
4,500 Sqft
5,000 Sqft
6,000 Sqft
Max
200 Sqft
300 Sqft
400 Sqft
500 Sqft
600 Sqft
700 Sqft
800 Sqft
900 Sqft
1,000 Sqft
1,100 Sqft
1,200 Sqft
1,300 Sqft
1,400 Sqft
1,500 Sqft
1,600 Sqft
1,700 Sqft
1,800 Sqft
1,900 Sqft
2,000 Sqft
2,500 Sqft
3,000 Sqft
3,500 Sqft
4,000 Sqft
4,500 Sqft
5,000 Sqft
6,000 Sqft
Consulting an experienced Realtor is very impotant to your success as a Buyer. Here are recent Buyer testimonials:
We were incredibly satisfied with Tara as our broker. She was very professional, knowledgeable and understanding. She had great communication with us, and she was available whenever we needed her. Tara provided us with a great experience! ~Amy and Jordan Hibbard
Specifically her experience with USDA loans was paramount. AS a first time home buyer, she walked me through the whole process step by step, alleviating my stress and concerns. ~ Paul Letsch
Above excellent attention to detail!! There should be a higher category than excellent for Tara. I can't say enough good things about her. ~Nancy Ohman
Tara Stephens is an amazing agent. She is professional, knowledgeable, has a keen eye for detail, and is available outside of normal business hours. Thank you Tara for your services and for helping us find our beautiful family home! ~ Matt, Alisha, and Emily Eagle River, WI
As a first time home buyer i would recommend Tara to anybody. She was extremely helpful and patient, and made the entire process very simple and stress free. ~ Jimmy Houg, Three Lakes
Tara was simply outstanding. She was professional and responsive even on evenings and weekends. What we found most remarkable was her ability to anticipate what we were going to ask and attempting to find the answers to espedite the process. Examples include the searches for rental income, bringing the paperwork on other properties, and checking on things in person to provide accurate answers. Most improtantly, we felt we could trust her and would certainly seek her help with our future needs. ~The Hamdens
Highly recommend Tara! We've bought many homes before and are truly impressed with Tara Stephens. She was professional, personable and did a fantastic job helping us find the home we couldn't live without. We would use her again and recommend her highly. ~Tadd and Colleen Stockbarger

We worked with Tara to find our new house from out of state and she did a fantastic job helping us find the perfect home. Always promt, and always responded back to any questions or concerns in a very timely manner. The best experience that could have been expected by anyone! I would never use any other agent other than Tara, as she has set the bar so high that no one would do. ~Brian and Pam Kingsley
Dear Tara, thank you for being our eyes and ears, for sending us multiples photos and listings, for walking the properties, and for getting on conference calls to answer our questions. It was comforting to know that you were looking out for our best interest. We wouldn't hesitate for a second to recommend you to anyone. You help us find the perfect place and now we are looking forward to settling in and to enjoying the beautiful view. We greatly appreciated your help and couldn't be more pleased with the result! ~Bill & Suzanne Roy

Hiring an experienced Listing Agent is the key to success. Here are recent Seller testimonials:
Very Professional and a pleasure to work with. Knowledgeable of the local market and well organized. A refreshing upgrade from a bad experience we had with a local competitor. ~Chuck and Amy Petersen
We were so pleased we listed with Tara Stephens. Her professionalism and knowledge helped make the transaction go seamlessly. We were out of state sellers, so she worked hard to keep us informed and up-to-date. I would highly recommend her to anyone buying or sellling a home in the Northwoods ~ Kim Siegers Mokena IL
Tara, your help and availability made the move so much easier.I so enjoyed working with you. Tara your staying through the whole home inspection and your rapport with the buyers I thought was terrific. Thanks ~ Barbara Hacker, Madison
We are extremely grateful for and impressed with the service and support Tara provided us over an extended period and in a challenging situation. The finish line was elusive for so many reasons and she prevailed and kept things moving forward. Orchestration of emotional dynamics with us and the buuyers, supported by comprehensive and relevant market data, a wonderful sense of humor and a resolve to get this done are Stephens' hallmarks. We would highly recommend her. ~David Scouler
Tara's Story

Tara's "first chapter" in her real estate career began is 2006, when she and her family left the Chicago suburbs and chose Three Lakes to raise their family. Practicing for 10 years in the Northwoods of Wisconsin, Tara has been managing Broker Associate with Century 21 Burkett & Associates, a top producer and multiple award recipient. Community involvement included parishioner at St. Theresa Church, Three Lakes Chamber Board of Directors, Town Action Group Housing Chair, Greater Northwoods MLS Ethics Panel.
Fast forward to the "next chapter" in sunny Florida 2015-2017. As a managing Broker Associate with Coldwell Banker Sunstar Realty, a company of 170 agents, she was responsible for offices in both Punta Gorda and Port Charlotte, along with developing the Corporate Training program for new agent onboarding. That presented an opportunity to work with the finest professionals in a large marketplace, while also acquiring the latest tools and technology to apply to the evolving real estate profession. She holds a Broker's license and is a member of National Women's Council of Realtors, NAR and WRA.
Life has come full circle, with Tara and her family moving back to their Northwoods home, in their cherished community of Three Lakes. A simple saying "there's no place like home", resonates with much clarity. Home is not just a dwelling, it is a state of mind and a placeholder for life's memories. The highest compliment one can receive is that of a recommendation to others, along with repeat customer's support. Tara's passion for real estate continues, with a depth of experience and dedication for offering the best client service she is well known for.
Professional Achievement and Memberships
-Licensed Broker in Wisconsin.
-2006-2020 top 3% of agent sales rankings, GNMLS
-$65 Million sold in Residential Property.
-Century 21 Ruby Award 2008. Century 21 Emerald Award 2011, 2012, 2019.
-Century 21 Diamond Award 2013. Century Centurion Award 2014 & 2020.
-Coldwell Banker Sunstar Realty, Florida Managing Broker Associate 2015-2017.
-Coldwell Banker Sunstar Realty, Florida Corporate Training Coordinator 2015-2017.
-Member of NAR, WRA, Women's Council of Realtors, NAR, GNMLS, FAR.
-Certified Market Specialist (CMS), Smart Home Technology Certification.
-GNMLS Ethics Panel Arbitrator.
Century 21 Quality Service Award 2018.
Century 21 Burkett Associate of the Year 2009, 2010, 2014, 2019.
!Home.view_full_search_screen!